WELCOME TO KG4BET'S PLACE








VIEWS FROM THE FIELD II

WELL HERE WE ARE ON THE SECOND PAGE OF

PHOTOS IN LESS THAN A YEAR WE HAVE TAKEN ENOUGH

PICTURES TO FILL TWO PAGES



MIKE GREENE'S PLANES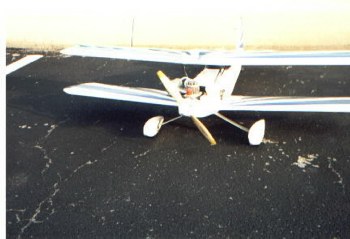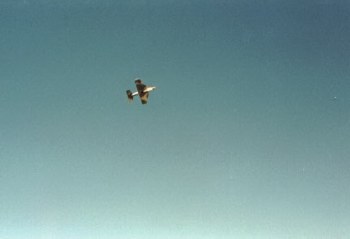 The Biplane The Sky Scooter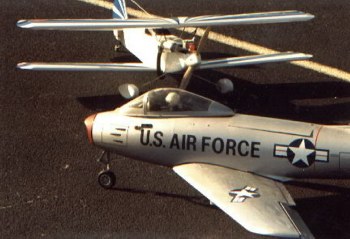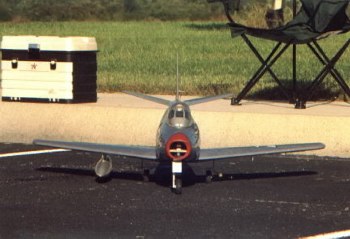 The F-86 Saber ducted fan

This plane was sold before it was ever flown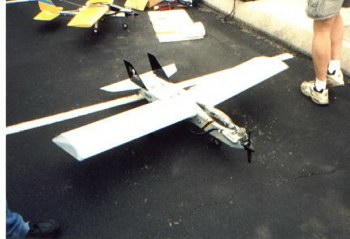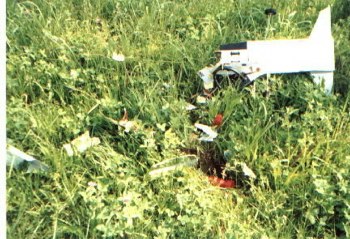 This is the first one of Mike's TameCats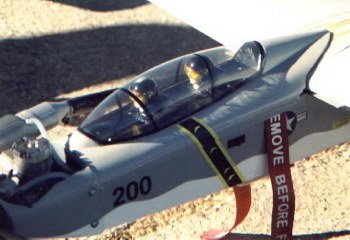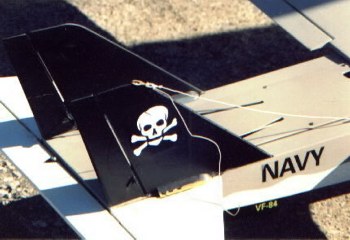 The new Tame Cat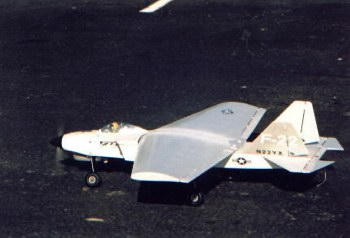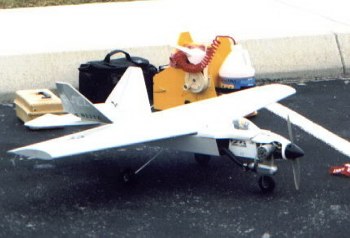 This is Mike's Y-22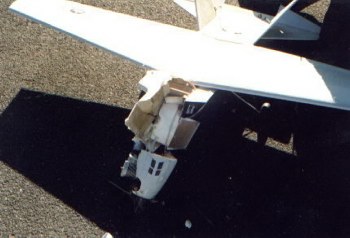 And these are the after pics the plane is bring repaired as of this writing.
You can't keep a good plane down for long.

SHANE'S NEW PLANES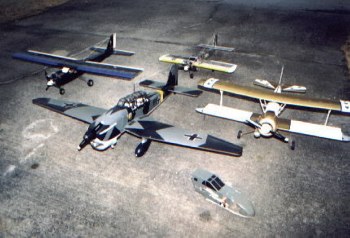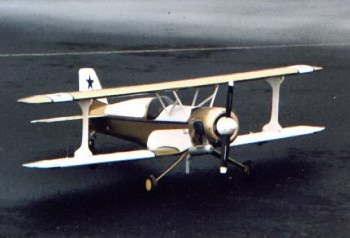 Here is Shane's flight line for 2002 This is Shane's Super Aeromaster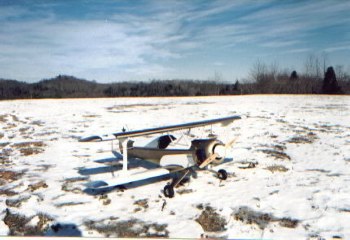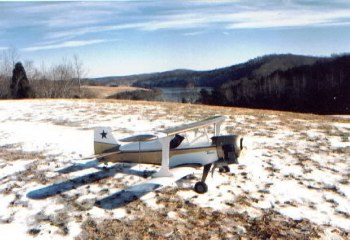 The Aeromaster in January 03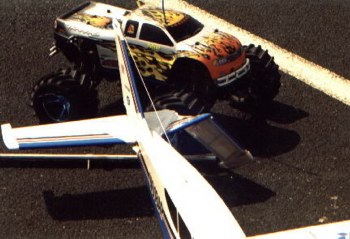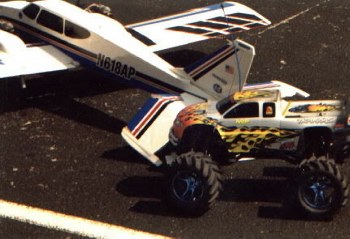 Here is the reason they don't allow trucks on the flight line.
The Twinstar was repaired and recovered as you can see below.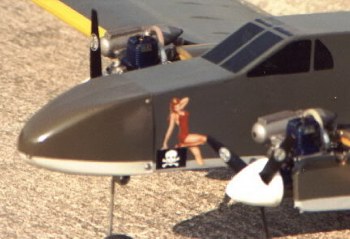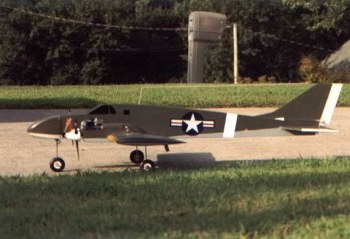 The Twinstar as a A-26 with a new name now known as
"Smile Now Cry Later"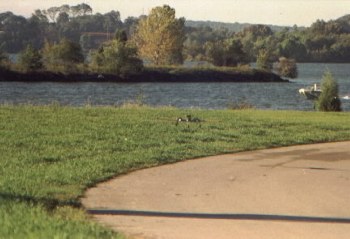 The Smile Now Cry Later Seen here landing
The Smile Now Cry Later was lost to a failure on the right engine and high winds.
I do not have any photos of the crash site but it covered about a 30' Diameter.

PETE'S NEW PLANES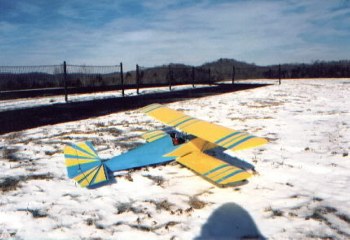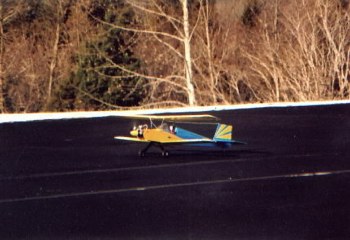 This is Pete's new Bipe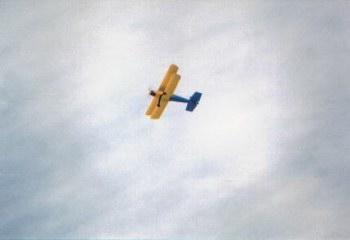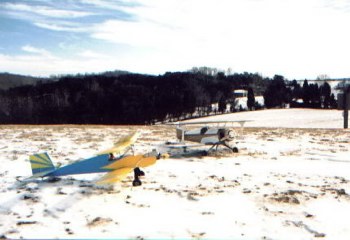 In flight and with Shane's Aeromaster

MY PLANES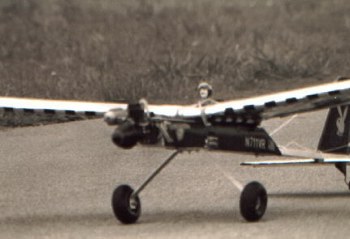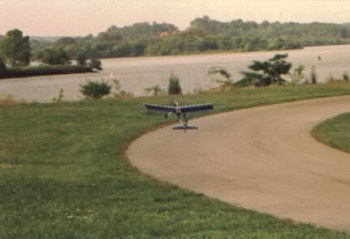 This is my Sturdy Birdy it's an ugly little plane
but you have to try very hard to kill it.
As you can see below I have put it into the ground more than once.
I had 84 flights on it and about as many crashes.
If you are looking for an almost indestructible trainer this is it.
Made by Hobbico and sold through Tower Hobbies.
Check our links for their web sites.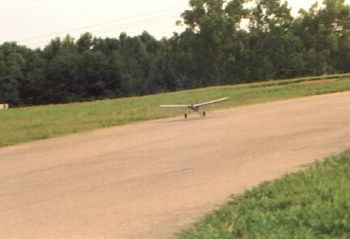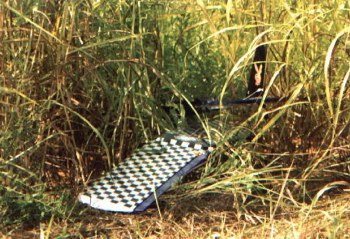 Here is one of the rare landing and one of the more common crash sites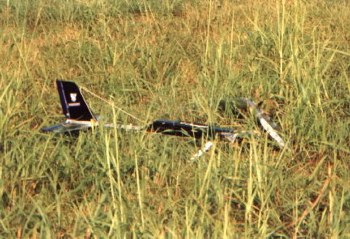 Another crash
I am working on a previously crashed Avistar 40 Mk II
that needs the firewall and nose repaired
and some recovering so it does not look like an Avistar.
I am also working on a Piper Cherokee.
the before pictures below.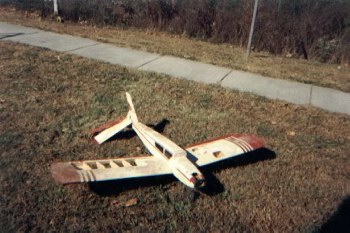 I will take some pictures of the rebuilds
and the finished planes.
Well here are some pictures of my Piper PA-28 Cherokee NP181C
as she is brought back to flight readiness.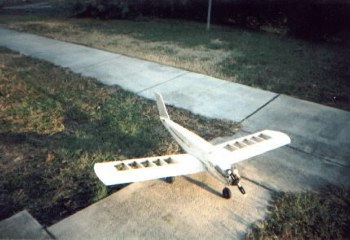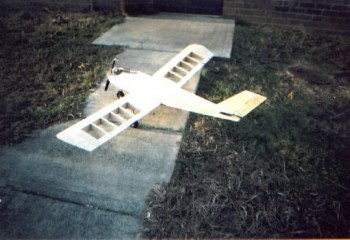 Here we have the wing repaired
The leading edge had some holes in the sheeting and the tips needed replaced.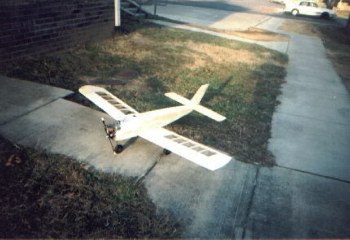 And here the horizontal slab has been replaced
and most of the sanding is done.
Almost ready to cover.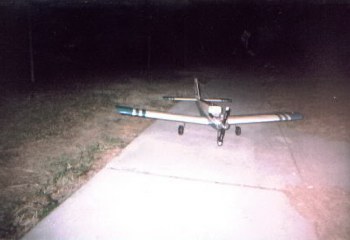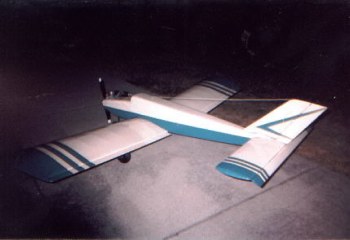 Just a little more and she will fly again.
I wanted to do it in Tan & Cream but at the time I could not find any Tan
so I picked Teal and Cream with some 1/8" Gold pin striping.
Now for the windows and some more details.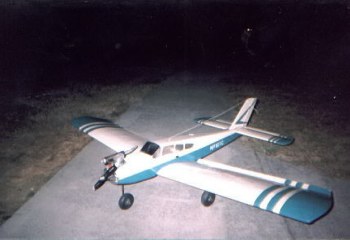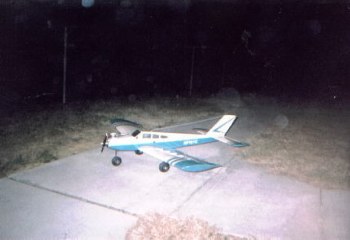 And after about a month of work and some cussing
the redone NP181C Piper PA-28-181 Cherokee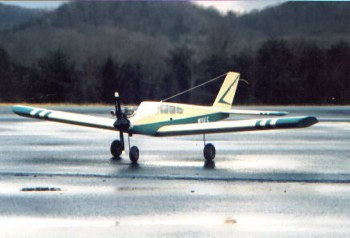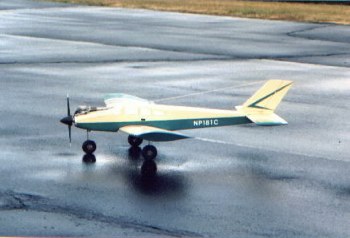 is ready for the flight line at KCRC.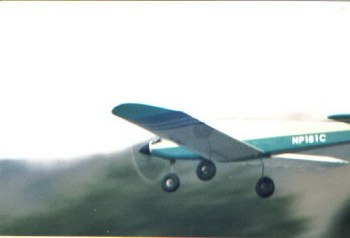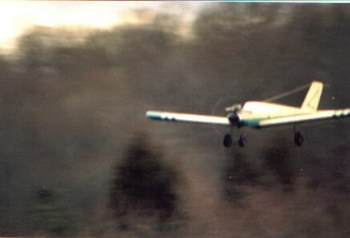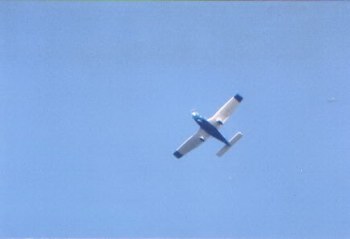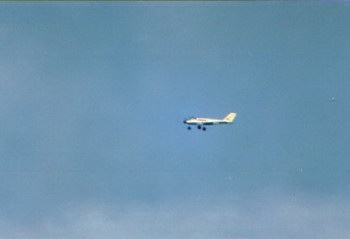 This photo is of a full scale Piper Cherokee 140 and this one is of my Cherokee
the engine is an OS SR-60 with a 12-7 prop
64" wingspan
This plane turned out better than I had hoped
I have some sad news today 04/12/2003 I took off from KCRC and climbed out to about 75 feet
at that time the engine flamed out and the Cherokee went in nose first
I will have a picture of the plane after the crash soon.
I have another fuselage for it and will rebuild it someday.
The good part about all this is that I now have an engine and radio for my Aeromaster.
And now as promised the pictures of the Avistar 40 Mk-II
I built it as a tail dragger so it can't be as easily recognize as an Avistar.
She is now known as a Cessna F-150-II with the Texas tail dragger option.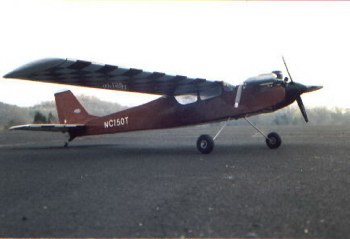 The Avistar/Cessna 150 flies very well as a tail dragger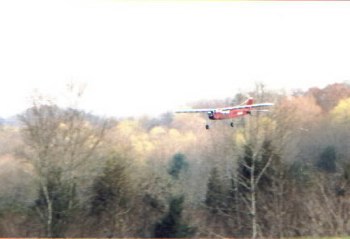 On climb out and on a slow low pass.
I have plans to buy another one and build it as a Cessna 195
It will have a more rounded fuselage and a round cowling for a radial engine.
should prove to be a fun project.
A SPECIAL THANKS TO THE PEOPLE AT THESE SITES
WITH OUT THEIR HARD WORK THIS SITE WOULD BE JUST PLAIN
(C) 2000-03 KG4BET